Welcome to India Tour!
Goa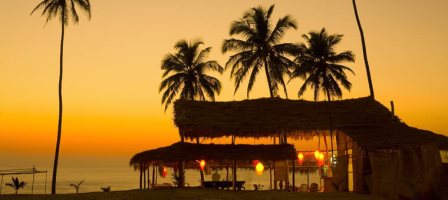 3Nts North Goa Package
3Nts South Goa
3Nts Honeymoon in Goa
Karnataka
3Nts Coorg
4Nts Bangalore Mysore Coorg
North India
5Nts Delhi Agra Jaipur Golden Triangle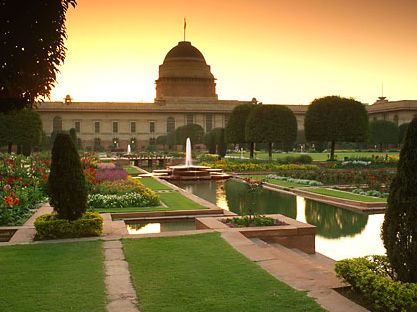 3nts Delhi & Agra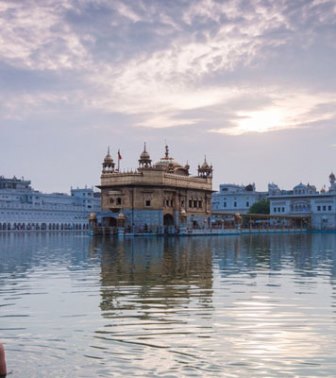 5Nts Dharmshala Dalhousie Amritsar
LEH LADAKH
10Nts Leh Ladhakh With Srinagar
6Nts Leh Pangong Lake Nubra Valley
India Tour Packages for Incredible Holidays
Welcome to the land of diversity .The polytheistic nation is marked by pluralistic cultures that pulsate in its gorgeous valleys, mountains, deserts, plateaus, beaches, towns, villages and metropolises. In its every nook and corner, you get a chance to witness rich heritage in the form of scrumptious food, colorful dressing, lively music and art, time-honored festivals, religious celebrations, historical landmarks and much more. And what makes your experience more endearing is how seamlessly the retro charm sneaks its way into magical contemporary milieu of the country. Hence, as a traveler, it's no surprise if you always feel a dilemma where you should go on a tour to India.
India Tour Packages
To make your choices easy, we present to you a wide assortment of tour packages in India. The packages are dedicated to different destinations of the country. Each package has been customized reckoning with your diverse interests. We take care that irrespective of the number of days you spent in a chosen destination you leave from there with fond memories and a craving to return once again. Whether you've heard about the splendid havelis of Rajasthan or snow-clad mountains of Himachal or stunning beaches of Goa or peaceful sceneries of Kerala, it's time you get ready to explore this and beyond with us. Our India tour packages are designed under various categories such as family and honeymoon. You can however, explore other variations too. No matter what type of package you subscribe for, we will see to it that you and your friends and family have a wholesome experience spending time in the preferred location. For a better comprehension of what's there in store for you, we would like to give a glimpse of the offerings these two types of itineraries feature.
India Tour Packages for Family
The main highlights of most family vacations to Rajasthan, Goa, Kerala, The Golden Triangle or various other parts of India are fun, relaxation, adventure, food, sight-seeing, and a comprehensive cultural rendezvous. It is generally a mixed bag of these elements. We want that wherever you go you live all these experiences to the fullest. Keeping this in mind, we offer holistic travel packages that cover the north, south, east, west and destinations in India that lie in between. Since every part of India abounds in architectural marvels, shopping opportunities, heritage collections, scenic beauty, wildlife, food, religious places, food, we take you where you can have the best of everything. We have, for example, a Delhi-Agra-Jaipur package for five nights in northern side. The package includes: sightseeing of the Red Fort, the Taj Mahal, and the Hawa Mahal; shopping at Chandni chowk or the Saket Malls or Lajpat Nagar or Delhi Haat and Johri Bazaar; and food and leisure opportunities at Chokhi Dani among various other popular eateries. It's an ideal choice to make most of your family holiday over a short span of time. In case you are planning a long vacation that brings with it opportunities to explore culture, heritage and adventure with no hurry, you are most likely to choose Kerala in South India. To cater to your needs, we have designed a nine-day trip which can take you to its famous museums, churches, synagogues, beaches, tea and rubber plantations, lakes and dams, forests, sunset cruise, zoos and temples. These two packages are intended to give you a sneak-peek into the kind of experience we endeavor to offer you through our special family travel itineraries. To make sure you don't settle with typical choices even during family leisure time, we have also created thoughtful itineraries for exotic destinations like Gangtok, Kalimpong, and Darjeeling in North-East, Shirdi Tour with Shani Shingnapur in West, Leh-Ladakh, etc.
Tour packages for Honeymooners in India
Whether it's your honeymoon or you are celebrating a milestone anniversary, the underlying theme of this travel is none other than romance, fun, and relaxation. We honor your emotions; that's why in every honeymoon trip designed, we make sure your partner and you enjoy a cozy time together without having to miss the real charm of your destination. We can take you to the scenic and lazy locales of Munnar in Kerala where nature's bounty is divinely, or scintillating Goa where you both can relax on beach, go shopping, and taste its nightlife, or Kullu-Manali in Himachal Pradesh to bask in the resplendent mountain views, along with visiting temples, monasteries and palaces. The choice of destinations does not end here. It's just the beginning to help you explore the treasures of India in their best form. Call us today to enquire about the holiday packages we offer!