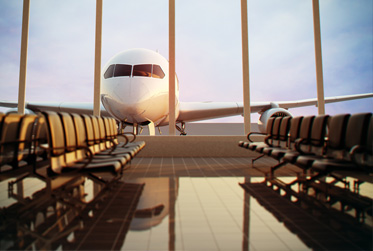 Corporate Travel
A successful business depends on a number of significant factors. The most important one being cutting down on costs and saving wherever you can. That's where we come to play, through our Corporate Travel Services. With over 200 corporate and SMEs as our clients, we've been providing the smartest travel plans and deals for decades now; and we'll continue to do so for you and your company as well. Created around your business trips and tours, our service is not just 24x7, but it also includes an agent who'll be at your beck and call, assisting you with your travel. From personalized services like Web Check-Ins and MIS reports to cost-effective offers and economical fares, we'll take care of all your Corporate Travel needs so that you can focus and take care of your business.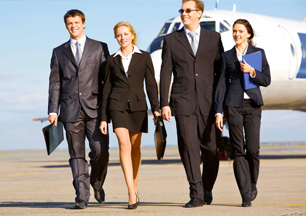 M.I.C.E (Meetings, Incentive, Conference, Events)
With the expertise to handle, from small to medium to large groups – Conferences, Events, Dealers and distributors Incentive programs, Corporate trainings and team building exercises, as well as leisure rewarding programs. Right from the planning stage for corporates, focusing on their individualistic needs, understanding and analyzing the purpose of their tour and then work out every intricate detail from the pre departure meets, to complete tour arrangements. Our MICE Team proposes innovative ideas to help conduct these tours more cost effectively and efficiently from choosing quality hotels to suit every need, meeting venues, competitive airfares, cuisine best suited to the Indian palate and the best sightseeing programs. Our primary focus is to give the travelers their money's worth so they remain our trusted clients.