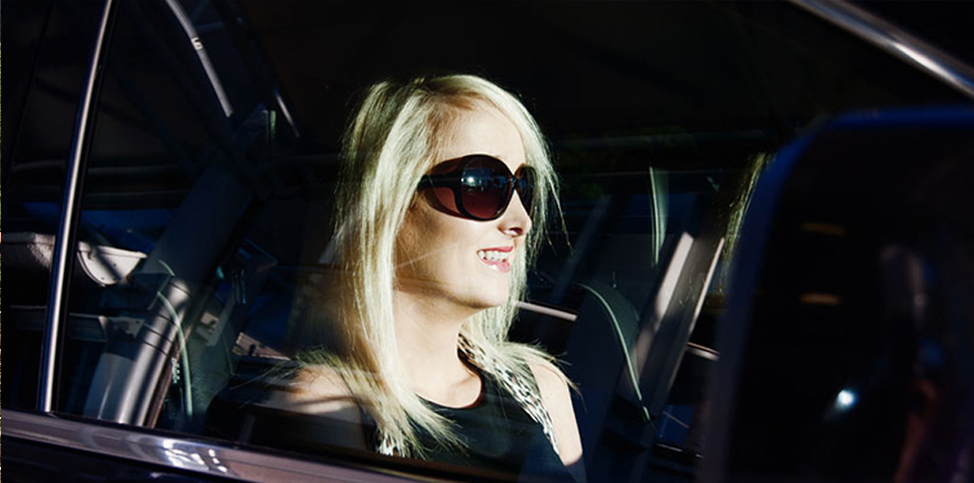 Rohan Malpekar
Hi, I would take this opportunity to thank you for such a nice holiday trip to Kerala. Regards, Rohan Malpekar

George Glace
We are back from vacation and I want to sincerely thank you and your team for the superb experience we had at Goa. You had taken care of everything from the point when I approached you to offer a 4 day package to Goa... from train tickets to selection of the resort , four days itinerary to the flexibility of the tour package. It was fun filled four days stay at Goa. Your selection of Bay Watch resort was excellent. The resort is only 10 minutes walk from the beach. The rooms were very comfortable, neat and clean. For the kids it was the swimming pool which was the main attraction and for us it was the delicious buffet breakfast and dinner. We always looked forward to reach our room after day time tour of Goa and the buffet dinner which await us... For the two days tour of South Goa and North Goa, the resort arranged 12-seater Tempo Traveller instead of a smaller vehicle and so the tour was very comfortable. The driver was also flexible to our demands and very friendly. Thanks once again for such a memorable vacation and for sure I will contact you for our next trip... With Regards George Glace

Varun Patil
Hi, We returned from our leh trip last week. We had a very good experience with the hotel bookings that were provided to us, we had a comfortable stay at all the hotels.We are highly impressed and deeply thankful to your team member who was available 24*7 to address our queries and solve any issues. Regards,

Vivek Jagdish & Suvidha Jagdish
Thank you for meticulous planning my honeymoon tour to Singapore and Bintan. All accommodations and vehicles used were very good. During my entire tour all arrangements very perfect and made my honeymoon trip unforgettable

Mr. Asif & Mrs. Sophia Khan
We had booked our honeymoon trip to Bali & Singapore and the experience was wonderful. We are overwhelmed by the services… Simply Unmatched Hospitality

Mr. Sabin & Mrs. Kallarackal – Honeymooner
We had booked our honeymoon trip to Mauritius and we really enjoy the offers and freebies on the tour

Mrs. D'cruz & Family – Senior Citizen
We had booked our trip to Sri Lanka to celebrate our 25th Anniversary & we were surprised to receive cake and gift on arrival. We really appreciated the team efforts to make our Anniversary memorable… All The Best

Mr. Suresh Dagade & Mrs. Kavita – Family
We had booked our 2nd trip of Dubai with Trinity World Holidays & always appreciate about the right guidance on the tour… Best of Luck

Dr. Patil – Vanaushadhee Vidyapeeth – Medical Conference Organizer
I will recommend Trinity a good conference organizer. It's a one stop shop for all your travel related requirements.

Mr. Brian & Mrs. Lorraine Gonsalves – Senior Citizen
We had booked our trip to Italy from Trinity World Holidays. I would like to say that they are a truly professional tour operator. Our Padua & St. Sebastian spiritual trip organized by them was excellent.

Mrs Juliet Netto
Trinity provided smooth service with excellent arrangement. (Hotels & Ticketing) Our driver was very courteous & gentle, I will recommend his service again. Both Hotel Sun Park & Emerald was good

Evita
This is the first time we had booked customized tour from Trinity Holidays to Australia and I am really delighted by the service provided by them. They had prepared a detailed itinerary to Australia covering most of the major destination. All the private transfers were on time. The hotels were very good. Overall Trinity Holidays did an excellent job, setting everything up. It was money well spent! I will certainly recommend Trinity Holidays to my friends in future if they are planning for their holidays.

Gipson Correia
Thanks for wonderful arrangements for our Utarakhand trip. It was an amazing experience all together. Each and every hotel we stayed had very good view and location were very nice. U had put special efforts to get all those hotels so big thanks to you. Though our journey started with hesitation of 6 seater Innova it ended well on note of good hotels and very good service. I can specially recommend hotels in Ranikhet as it has very nice location. An old villa converted into hotel give very rich feeling… Kind of heritage. Hotel at Jim Corbett is too good and specially tents. It's a very good property and recommended for all. So special thanks to you and your team to get tents for us. Overall it was wonderful experience and we will definitely book all our other tours with you / Trinity travels. I would strongly recommend your name to all my friends and relatives for holiday planning. Once again all the arrangement done by you in short period was really appraisable One Suggestion: For Jim Corbett if possible try to book Jungle safari from Dhikala or Bijarani Gate. Overall Fantastic experience … Thanks to Mackson and Trinity Tours.

Dr.Dy Patil Law College
Dy Patil Law College
I professor Mrs Poornima Surve of Dr d.y Patil college of law wants to thanks from bottom of my heart for the luxurious treatment which we got in kerala. Food and accommodation was excellent. Well organised by trinity holidays. Both the managers Mr Pravin and Mr Sachin were extremely helpful and cooperative. Hope to meet you very soon for our next industrial visit. Thank u so much. Mrs Surve